by Jim Kopetz
Say hello to Martin...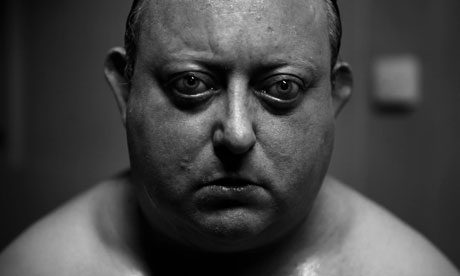 Martin is a man of few words. He's obsessed with the original The Human Centipede (First Sequence) and well, let's just say he works very hard to fulfill his dream of creating a 12 person human centipede.
Martin is played by Laurence R. Harvey, a first time actor who has a long future of playing outsider, character actor parts. He could very well be the Peter Lorre of our time. His intensity is terrifying and his laugh will send shivers down your spine. There's really nothing more you need to know about the film. It's repetitive, but intentionally so. It's a comment on horror films, horror fans, and sequels in general. Once again, highly recommended.