by Jim Kopetz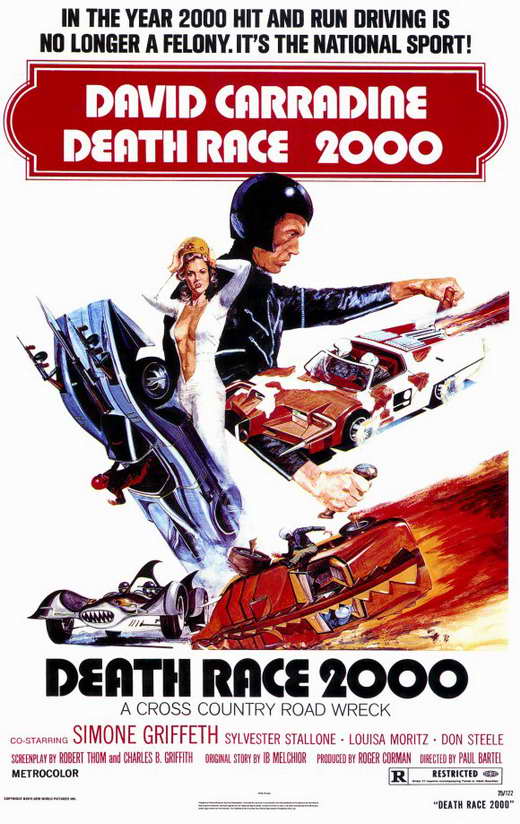 1975 produced two great sports movies set in a fascist dystopian future. I already covered Rollerball (1975). This one's even better.
Death Race 2000 is a movie I first saw as a young teenager, browsing the cult section of the local video joint. I went on to work there and saw it to the end, when the going got tough, the tough pulled out. The element of nostalgia is one that can strongly influence one's view of anything from their childhood, but few hold up as we grow up. I'm happy to report that Death Race 2000 is not one of those.
David Carridine stars as Frankenstein, part man, part machine. He's been through more death races than anyone to dare participate, and has the scars to show it. He's paired up with a young navigator (Simone Griffeth) who may or may not be on his side. The game is brutal. A cross-country race where speed matters, but the real points are in the pedestrians. The older the better. That's right, humans are graded on a point system, but generally, the more you hit the better off you'll be.
The country is led by a corporate theocracy and Death Race is the sport of the time. There is a resistance, and they have a plan. End Death Race and end fascism.
This is the prelude to the end of the world.
Instant Netflix: Death Race 2000 (1975)
Previous Instant Netflix Recommendations