by Jim Kopetz
For many people, the idea of a black and white film is an automatic turn-off, forget about silent films. Well here's five silent films that will change your mind.
1. The General (1926)
Buster Keaton is hands down my favorite silent actor. If you aren't laughing hysterically by the end of The General, well, then I feel sorry for you. Keaton was the Jackass of the 20's. He put his life on the line for comedy. Not only is this film hilarious, it's also ballsy. There is no safety net for Buster. He puts himself on the line for the sake of laughter. A true example of humanity.
2. Metropolis (1927)
Every Science-Fiction film you love owes a part of itself to Fritz Lang's Metropolis. Centuries ahead of its time, this is the film that inspired thousands of movies to come. The plot is part Orwell, pre-Orwell, mixed with horror, fantasy, and rebellion. The only reason I considered nixing this from the list is the running time: 210 minutes. There are a number of cuts out there and I'd advise checking out any one. Give silence a chance.
3. Steamboat Bill, Jr.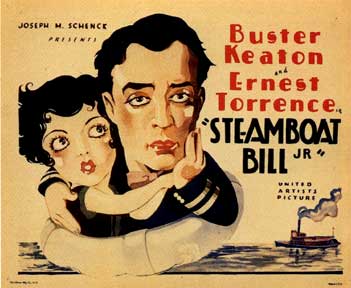 Half of the crew walked off the set during a scene in which the side of a house was to fall over, with Buster emerging through the window.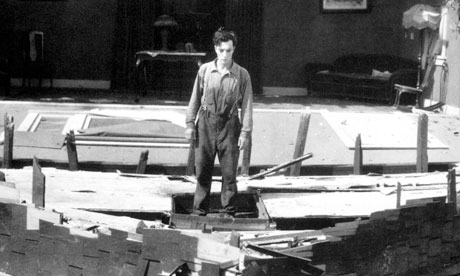 Keaton literally risked his life for comedy. If you can't get behind that, well...fuck you. You're probably a part of the worthless lot.
4. Vampyr (1932)
Possibly the most surreal and influential silent film I've borne witness to. Every scene is filled with shadows of despair and morbid illusions. If you enjoy the surrealism of Luis Bunuel, well, you should dig Carl Theodor Dreyer.
5. Nosferatu (1922)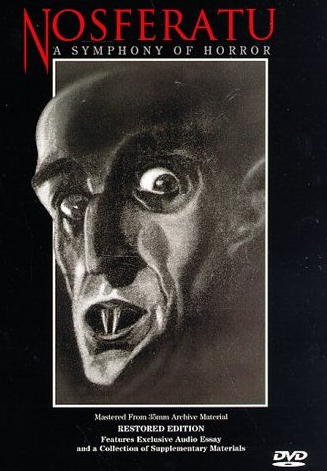 Bram Stoker's estate prevented the use of the term 'Dracula' so F.W. Murnau changed a word or two and created Nosferatu. Max Schreck, rumored to be a vampire himself, plays the titular role to maximum effectiveness. You will be haunted. You will have nightmares. You will be a slave to, Nosferatu.
Five Recommendations: Whiskey (Bourbon)
Five Recommendations: Literature
Five Recommendations: Websites